So finally, here it is, always my favourite episode of Top Model show: The Nude Session
[ PW: ngydr345678ionjdr98drjh ]
Here are some descriptions, translations and thoughts.
First was extreme climatic conditions session. I left only Misza and Michalina in the cut, both wet and super sexy. Michalina won the task and win special session. As you can see for yourself, her breasts were totally visible. She even said: "Again I got a dress that show my breasts… (it looks like) I will show tits all season" and she laughed. I love this girl.
The next part was nude session. Unfortunately, couldn't find sexy pics of Misza anywhere (she posed with Adam).
Marta said she had no problem with showing her plastic bust – she got her fake tits 2 months ago and she's proud of them. One of the judge Tysio later scolded her for that but Krupa defended Marta saying lots of models has breasts implants. The guy she  posed with was eliminated in this episode.
Also yesterday on TM site, they uploaded this video: http://topmodel.tvn.pl/wideo,2100,v/kto-przyjmie-oferte-playboya,1344206.html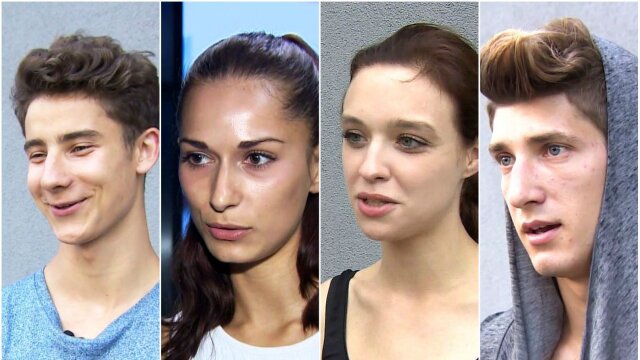 Who would be interested if there was an offer to pose for Playboy
Osi – she would say no… for now.
Misza – she would love to do it, cuz she love that kind of stuff: nudity and lingerie.
Michalina – yes, but if that would be some beautiful act or artistic show of beauty of woman body.
Ewelina – no if it would be some typical nude session for Playboy or Maxim (but I understood it that for some high fasion session she would go for it).
Marta – if it would be a session in good taste, the art one then yes cuz she have no problem with nudity.
Mark as Unread